Update – Our Program Is On!
Now we have over 20 volunteers teaching more than three hundred children in eight evacuated orphanages.  Our first online lesson took place on April 19, 2022. It was just 30 kids. Now we have over 20 volunteers teaching more than two hundred children in four evacuated orphanages. Our donors are providing more than 200 laptops to enable online schooling. Kids are logging in an online for classes in art, biology, geography, and even sports. They are excited and turn out for the classes is great. 
Demand for classes outpaces what we have: we currently have over 500 kids on waiting list to access our program. We are working around the clock to bring our program to more children. We are accepting donations of laptops, welcome volunteers who want to teach and are grateful for any monetary donations, that would allow us to buy more refurbished computers, to provide technical support and to hire Ukrainian teachers on a more permanent basis.
We would be grateful to all caring people to join us in these efforts. Please make a gift for this program – no donation is too small. Your donation grants the children opportunity to study.
Or please spread a word.
Background – How We Started
Our agency has been working with Ukrainian orphanages for nearly two decades and we know many of the staff and directors personally. When the war broke out – and adoptions on hold – we reached out to our contacts to see what we can do to help.
Many orphanages have been safely evacuated abroad. The kids are safe – they have roof over their heads, they have food on the table, there are no falling bombs. But they still missed one vital thing for their well-being: schooling. These kids, as young as 6 and as old as 16 do not speak Polish, Italian, or Bulgarian – languages of the countries that host them. It is unclear when they can return to Ukraine. And every day without a school, a book read, a lesson learned, is a day they fall behind. Given the stress these children have experienced, the lack of attention to them now, the lack of regular classes and extra learning activities may result in significant developmental delay.
That's why in March 2022 we decided to organize an educational program for these children. Currently we are working with orphanages relocated to Poland and West part of Ukraine.
Child Adoption Associates is happy to be providing weekly deliveries of fresh fruit and yogurt to orphanages who have been displaced by the war. Please reach out to us to learn how you can partner with us in this project.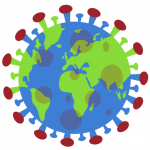 Due to COVID-19, we are not holding any in-person informational sessions but we encourage you to contact us via email or phone to ask any questions you may have.
We emphasize the importance of education for successful adoption, and we are supportive and sensitive to families' needs.