Is your agency licensed?
Yes, we are fully licensed by our home state of Massachusetts.  Our license allows us to provide home studies in Massachusetts and offer adoption/placement services all over the country.
We are also fully accredited under the Hague Convention since 2008.  This is important for several reasons. First, only Hague-accredited agencies are allowed by the US government to work on international adoptions. Second, Hague accreditation is a thorough process aimed at ensuring each licensed agency has full compliance with all laws and regulations.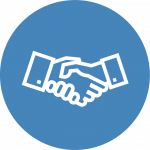 How will Child Adoption Associates help me during adoption process?
We will guide you through every step of adoption process.  In addition, we will provide all the necessary adoption training and connect you an advisor to discuss financing options to make the process affordable.
We have nearly two decades of experience and our team will be with you every step of the way.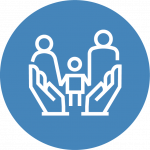 I am lost… What does adoption process involve?
We are here to help.  The process takes on average 6 to 12 months.  It begins with the free consultation with our staff, then, with our assistance, the family starts collecting documents for the so-called adoption dossier.  We then work to translate the files into Ukrainian language and submit the dossier to the Central Adoption Authority of Ukraine. 
Once the dossier is approved by the Ukrainian authorities, we and our on the ground team in Ukraine work with you to prepare you for the journey.  Our team will coordinate your itinerary, send you tips about your upcoming trip and meet you at the airport.  They will accompany you to the interview with Ukrainian National Social Services, provide translation services, book you accommodation, arrange drivers, guide you through the court hearing, apply for your child's passport, arrange appointments for medical evaluation and then for visa interview at the US Embassy. Team will be with you until you board the plane back to the US. (And all our work is covered by one flat fee).
What is included in our adoption dossier? What is a Home Study?
Your dossier is a very substantive file. It includes medical records, background clearance, certain financial records and tax returns, various consent forms and a home study prepared by a qualified social worker.  All of these documents are important for the success of your adoption application and we have decades of experience to guide you through the process.
Home study is a special document legally required for all adoptions. Home study is the most informative document that the Ukrainian government will receive about you as a prospective parent.  Approval to adopt will depend on the information in the home study so we will work with you to insure it is as complete and as accurate as possible.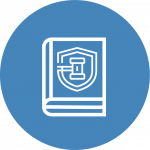 Who is available for adoption?
The children from 8 to 16 years of age.  Children under the age of 5 with certain medical conditions may also be adopted. 
Do we choose a child to adopt?
In a way.  The government of Ukraine will not provide any information to prospective parents about the children available for adoption prior the parents' travel.  However, once your dossier is approved and you arrive to Ukraine, you will be granted access to the files of children available for adoption and pre-selected by the Ukrainian social services based on your dossier. Take your time to review the files and pick a file that feels right for you. You then have an option to meet that child in person. If connection is formed, we proceed with the adoption process. If not, you have two more opportunities to return to the National Social Services and request additional referrals.
Another way to adopt is to host a child for a few weeks in the US – no obligation to move forward with adoption.  Call us to learn more about hosting programs.
How many times do I need to travel to Ukraine?
Most adoptions are done in three trips (but during COVID pandemic, only two were necessary):
The first trip usually lasts for about a week and this is the time when you find and meet your child.
Second trip happens in about a month: this is the time when you travel back to Ukraine to attend a court hearing and formalize the adoption. This trip takes just a few days.  During the pandemic, we were able to request court hearings via zoom, so our families did not have to travel. We hope to continue offering this option but it depends on the discretion of the Ukrainian courts and local regulations.
The final trip to complete adoption (and bring your child home!) happens a month after your court hearing (local regulations require 30 days of "waiting period"). The trip lasts for about two-three weeks and you come back home to the US with your child.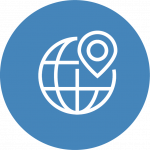 Do we both have to travel to Ukraine?
It is highly recommended that both parents travel to Ukraine. However, it is possible for just one parent to travel to complete the whole process provided there is a Power of Attorney from the spouse.
What happens after we come home?
We offer many Post-Adoption Resources to families, and work with you to identify counseling and support resources in your own areas. You may also find that connecting with other international adoptive families is helpful.
How will your agency help us to prepare for adoption parenthood?
Parenting an adopted child – as any parenting – comes with its joys and challenges.  We will help you learn how to anticipate your child's emotional, developmental, and other needs, how to talk to him or her about adoption and help your child adjust to the new home.  We will provide you with resources and referrals as needed.  Note that regulations in the US require adoptive parents to have 10 hours of training, and we provide online resources.
Is financial assistance available for adoption?
A federal adoption tax credit of up to $14,440 per child (for adoptions completed in 2021; minor changes possible this year – we are following IRS guidance for any updates). 
Also, there are many charities that would support adoptions financially and many employers often adoption assistance.  We will discuss all the possible options with you and will arrange a free consultation with professional advisor to discuss various financing options.
I still have questions…
Please call us at (781) 929-1313 or (310) 462-2186 for a free consultation.
If you decide to work with our agency, please complete our online application form, available at www.child-adoption.org and we will be in touch.